As a company leader, you feel confident in your ability to hire and manage talent. After all, you've been interviewing candidates and delegating tasks for years, building solid, effective teams. Sure, you've had to endure a few inevitable hiccups. Statistically, some employees just don't work out and some initiatives are bound to fail.
So, when you were approached about incorporating employee personality testing into your company's talent management program, you scoffed. You've always been skeptical of those newfangled approaches to dealing with people.
But there are several reasons why you shouldn't be. Using a personality test for employment decisions can really help you:
Hire the Best Fit
The hiring process often focuses on the more technical aspects of a job opening such as experience and know-how. While these are certainly important, it's critical for your new hire to have the right innate traits for the position – and for meshing with the team. You can teach technical skills to the right candidate, but you can't teach innate behaviors.
For example, a sales candidate may be able to articulate the correct steps to close a deal in an interview, but if they're not assertive enough, goal-oriented or motivated by competition, their actual performance will likely fall flat. In addition, if your organization has a laid back atmosphere, but your candidate thrives in a fast-paced, dynamic environment, they probably won't be happy there. Knowing what makes a person really tick will allow you to hire the very best fit – and say 'no thank you' to those who aren't.

Manage More Effectively
It's common sense -- delegating the right task to the right person is going to yield the best results.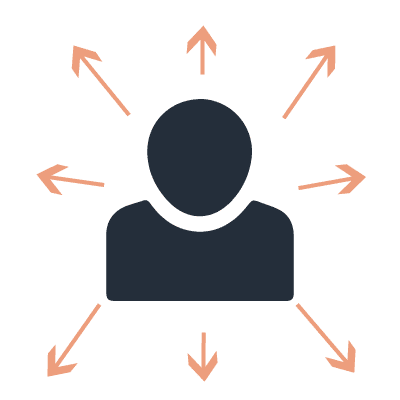 But unless you've managed someone for years, it can be tough to do this effectively. Knowing how an employee works best ahead of time will enable you to put them in a position to succeed right from the start.
For example, an employee with perfectionist tendencies is likely doomed to fail at a task that requires quick decision making with limited information. But, if you ask the same person to carefully research three options and prepare a detailed recommendation for the best one, you'll probably be pleased with the results. Further, your best multitasker will love working on a variety of things at a brisk pace but would be bored stiff having to sift through a single data set all day. Leveraging this information will improve the efficiency and quality of your team's output.
Develop Based on Strengths
While encouraging improvement in areas of opportunity can help an employee grow, studies show that the best performance arises from capitalizing on strengths. These strengths are driven by a person's natural disposition and are very much ingrained. As a leader, your employee development efforts should be focused on building upon these inherent capabilities.
For example, your assertive, decisive employee is poised to do well in a leadership development program. On the other hand, your cautious, methodical team member is likely better suited to take on increasingly important, behind-the-scenes tasks, rather than manage a group of employees. Having a clear view of each employee's strengths will facilitate development that benefits both of them and the company as a whole.
Reward Good Performance Meaningfully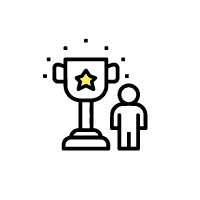 Your team members contribute to the success of the organization, so you understandably want to acknowledge a job well done. However, not all people like to be recognized or rewarded in the same way. Understanding each employee's personality will enable you to provide meaningful praise and feedback.
For example, your analytical employee probably isn't interested in emotional public praise (and they may actually dislike it). Instead, offer your sincere thanks in a private setting. On the other hand, your more social team member would likely enjoy a shout-out at your next team meeting. Recognizing your people in their preferred way shows them respect – and increases the likelihood of continued positive performance.
Also Popular: Introduction to Employee Personality Testing
Benefits of Using a Personality Test for Employment Purposes
As you can see, employee personality testing is a tool to help you hire, manage, develop, and reward staff more effectively. It yields insight that improves the employee-company relationship at every stage which leads to greater productivity, higher morale, and lower turnover. These positive outcomes will also improve the company's bottom line, making the time and money investment of personality testing worthwhile.
Omnia Can Help
If you're intrigued about employee personality testing, Omnia can provide more detail into how it works and what it can do for your company. And, if you decide to give it a try, Omnia will administer their proven assessment to your job candidates or employees, distilling the results into actionable information you can use right away. Employee personality testing is your key to making the right hiring decisions, getting the most out of your employees, and building teams to help your organization thrive.