Did you know May is National Pet Month? I didn't, but I should have. You'd think one of my pets would have mentioned it! Of course, my cats think every day is national cat month (although they don't have too much interest in other pets), and my puppy is just happy to be involved in any kind of celebration. Recent celebrations include: breakfast, a treat, one of the cats walking by, and me standing up to get more coffee.
Despite our new mobile friendly assessment, I haven't had much success having my critters complete an Omnia Behavioral Assessment. The cats just ignored me, and the puppy tried to eat my phone case. So I've had to learn about their behavioral traits by close observation. Fortunately, they're really cute, and I observe them all the time. Since they're not at all self-conscious, they've agreed to help me illustrate the columns that make up the Omnia Assessment.
Just a little background for those of you who are new to Omnia. The Omnia employee behavioral assessment is a quick and powerful adjective checklist that results in an easy-to-read, easy-to-interpret eight-column bar graph. This graph displays four behavior groups (assertiveness, communication style, pace, and structure) as pairs of columns, because every trait has an opposite. It is easy to interpret, but my pets have nothing better to do right now, so they are here to illustrate it further, with…
The Omnia Assessment in Pictures, featuring my pets — two orange boy cats, one tiger tabby, one snowshoe(ish) girl kitty, and a black lab puppy. Please note: I refer to my pets as people, both in this article and in real life. For example: "Hey! People don't like it when you steal their food!" and "If you people don't behave, there will be no treats!"
Column 1: Assertiveness/Ambition
This column indicates assertiveness, comfort taking charge, and a desire to earn individual rewards for successes. People with a tall column 1 set ambitious goals for themselves and take risks to achieve them.
Here, Drax leads his siblings in advocating for more food.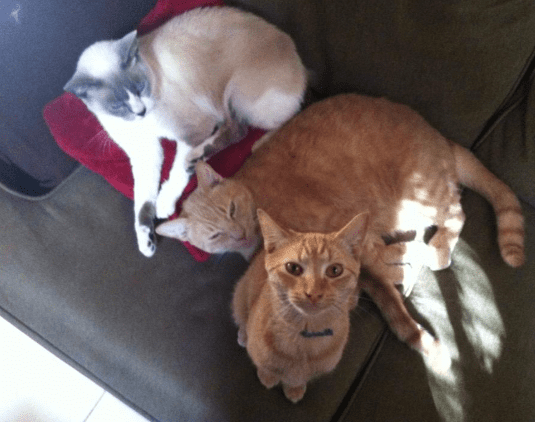 Here, Harvey illustrates his willingness to take a risk to capture our Christmas elf.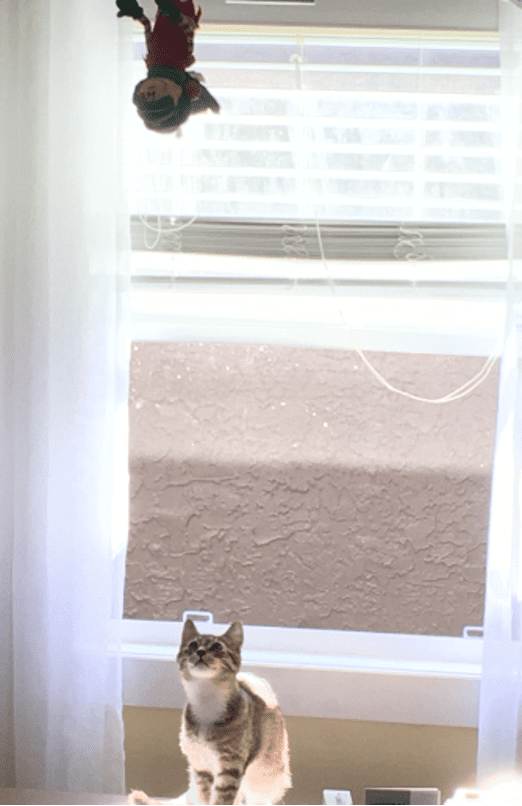 When people are very assertive, it can seem a little aggressive, as shown by Elsa trying to knock the camera out of my hand.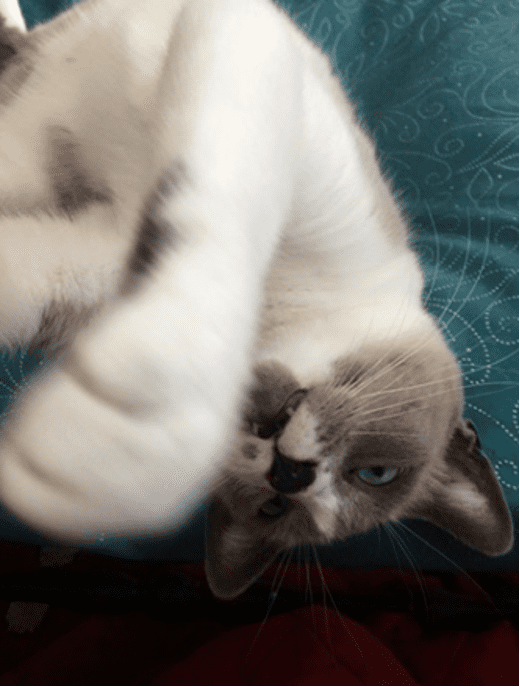 Column 2: Helpfulness/Caution
This column indicates team focus, collaboration, and helpfulness. People (or pets) with a tall column 2 like to support others and work well as part of a team. Here, Drax (top layer of cat) comforts Groot (bottom layer of cat) during a thunderstorm.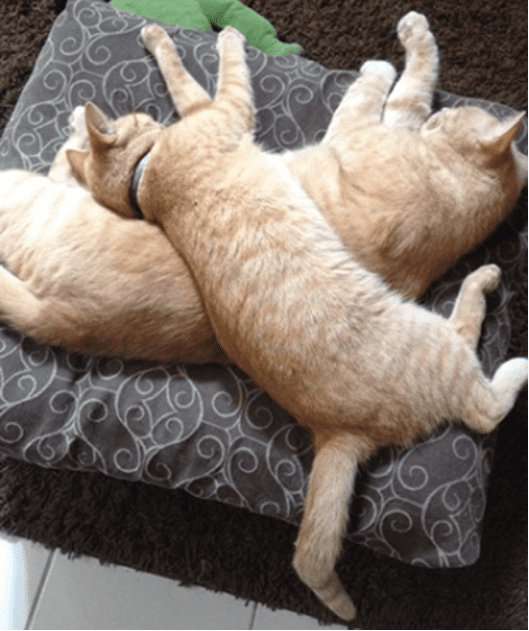 People with a tall column 2 appreciate reassurance and like to provide it to others when they can, like Coki here, who is checking to make sure I'm ok.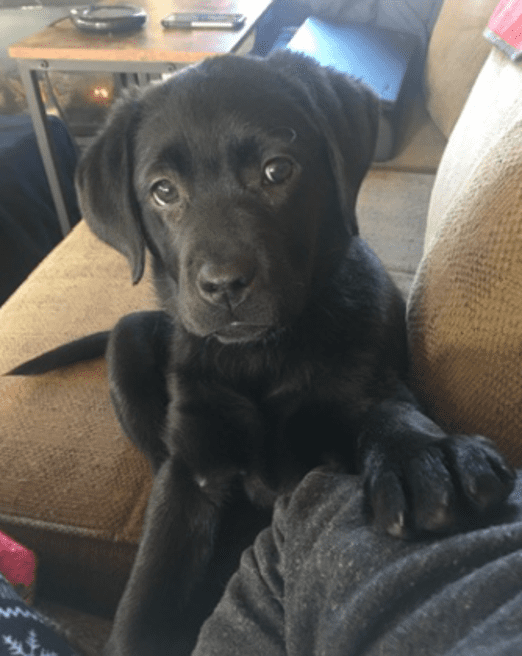 Column 3: Gregariousness/Sociability
With a tall column 3 comes an expressive, engaging way of communicating and a desire to interact with others. Elsa is never shy about sharing her feelings, and she likes to work through her problems by discussing them with me. At length.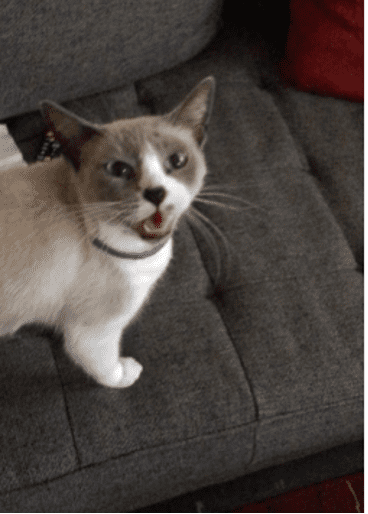 People with a tall column 3 care about their image and can be quite stylish. Here, Harvey shows us how handsome and festive he is when settled inside a fall wreath someone clearly left out just for him.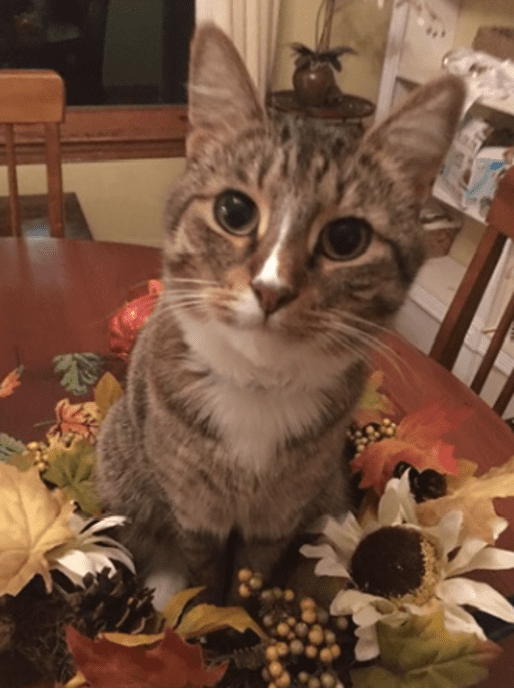 Column 4: Social Reserve/Pragmatism
People with a column 4 tend to be more reserved and take time to get to know people. With this column comes introversion and a preference for thinking problems through in solitude.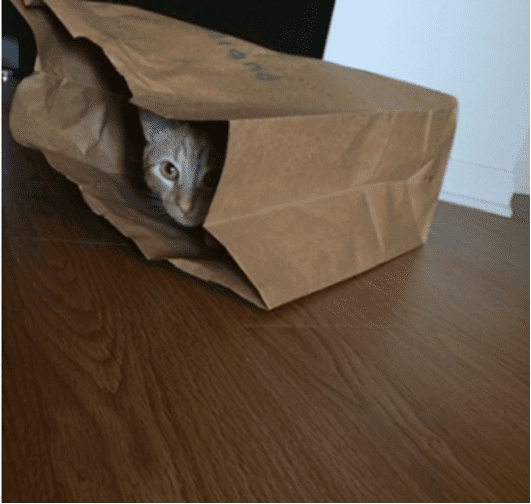 People with a tall column 4 prefer to avoid the spotlight and blend into the background.

Column 5: Urgency/Flexibility
Although all my pets show time sensitivity when food is involved, Coki is the only one who regularly (as in almost all the time) moves with a sense of urgency. She is ready to run and chase at a moment's notice, quick to respond to any opportunity for a treat, and reacts immediately to the sound of the bus returning her favorite human to her in the afternoon.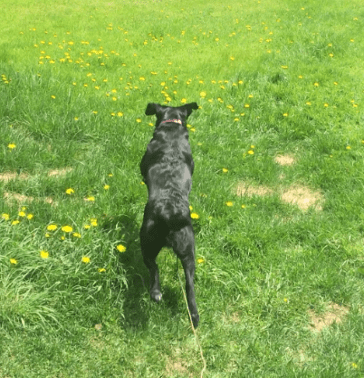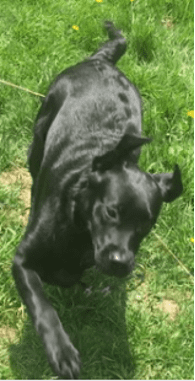 Column 6: Patience/Persistence
Column 6 reflects a more methodical way of doing things. These people prefer not to rush or change gears too quickly. They like the opportunity to plan. Groot is a BIG planner. It should be noted that Groot is just as effective at being a cat as Coki is at being a dog. The key to efficiency is his measured and systematic way of doing things.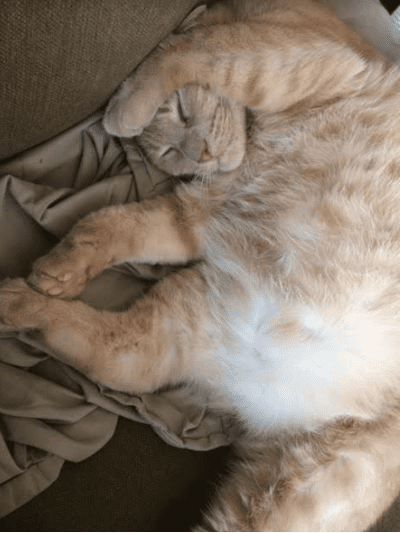 Column 7 Independence/Big-Picture Orientation
Column 7 indicates self-reliance, a preference for freedom from strict guidelines, and comfort with thinking (or sleeping) outside the box. People with a tall column 7 come up with innovative ways of doing things.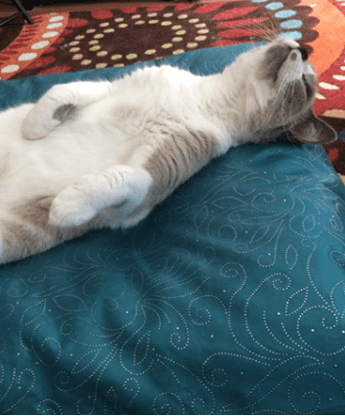 They prefer to leave details to others.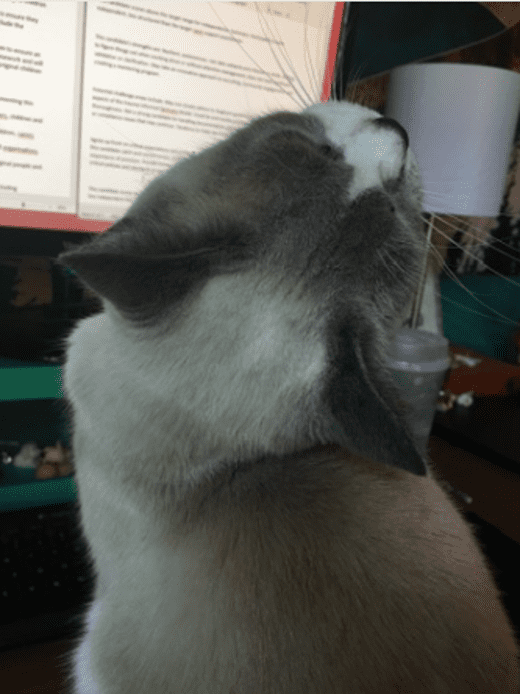 With a very tall column 7, carefully handling paperwork may not be a strong priority.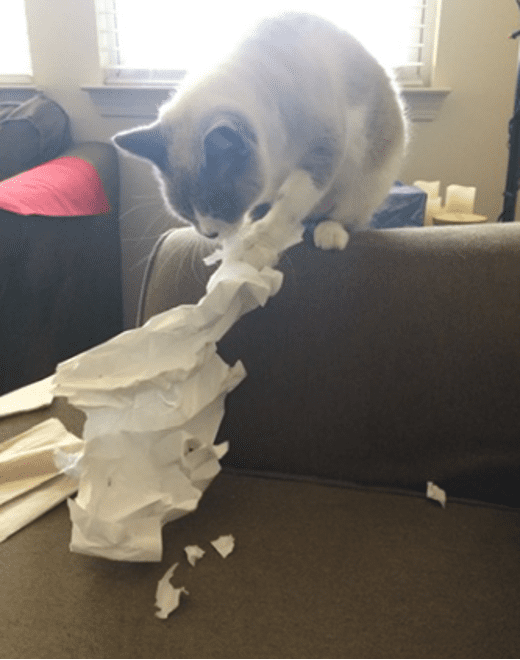 Column 8: Preference for Structure/Detail Orientation
Tall column 8 indicates an appreciation for structure and a willingness to think inside the box.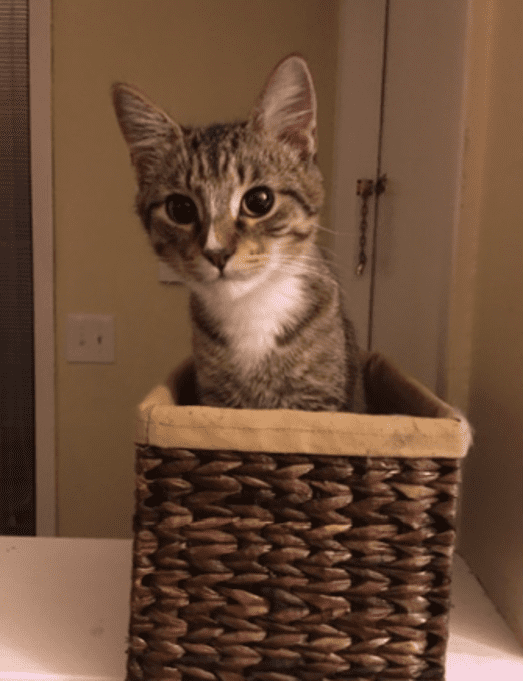 Or basket, as it were.
People with a tall column 8 follow procedures and are meticulous when handling details. I'm sorry, I don't have pictures of any of my pets acting like this.
I hope this celebration of pet life has helped make the Omnia Behavioral Assessment clearer. If you have any questions, please don't hesitate to reach out to our service team! But I wouldn't ask Elsa. She hasn't really been paying attention.